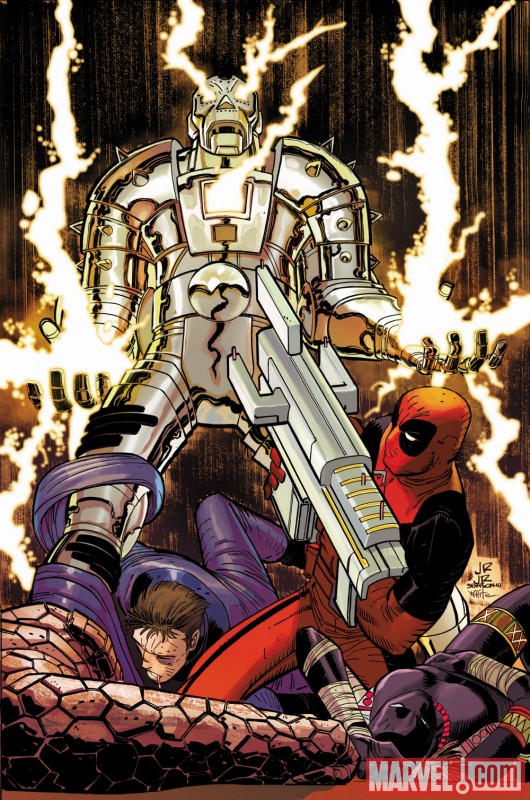 The last time we wrote an article that mentioned Doomwar, Jonathan Maberry himself popped over to correct us for being a bit mean about it.
Which. Was. AMAZING.
So in the vague hope of getting him to come back, we've decided to write a little bit about the preview pages for the penultimate issue of the miniseries, which focus on Dr Doom attempting to outwit T'Challa - The Black Panther - and Reed Richards simultaneously. Doomwar itself has been rather well recieved by the critics, which is a massive surprise when you consider that fact that for years the Black Panther series has been reviled by critics and audiences worldwide. For the longest time, the series has been obsessed with race to the point that it has turned off all but the hardcore fans, as the stories were blatantly rigged in order to draw as many of Marvel's black characters as possible into one place. Instead of being a series about the main character, or about the rogue nation of Wakanda, which Panther rules as King; the series was about racial politics but had no sense of subtlety or tact. Storm was drafted over from the X-Men series and relegated to a supporting player in the book, as she was married off to the main character with little reason for it apart from the colour of her skin. It was a rather blatant editorial decision, which has left many X-Men fans vowing hatred against the Black Panther series as a result.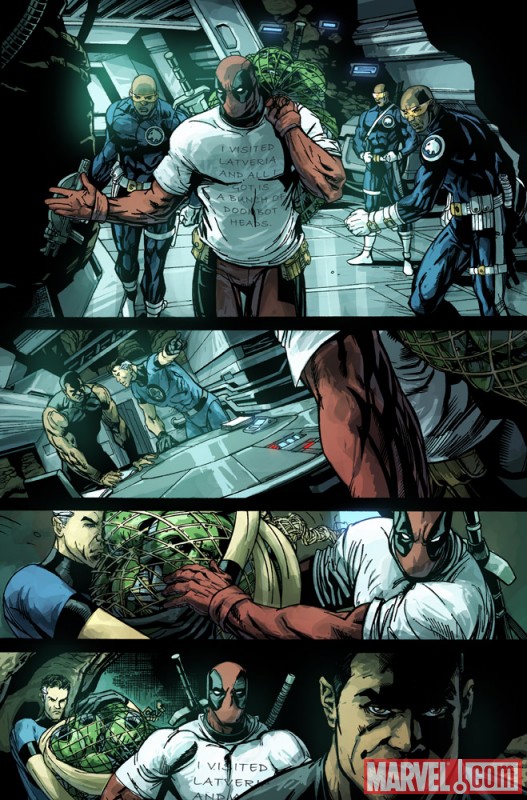 So with all that going on, it was never going to be a particularly easy job to make the character and the series seem like it had a reason to exist beyond racial demographics. Come Doomwar, we have Storm in prison and T'Challa no longer Black Panther, and exiled from his own country. It looks as though some serious things are about to happen to Wakanda as a whole (which has up to this point been portrayed as an inward, xenophobic, and rather nasty civilisation) and to T'Challa. Which is wonderful news! This whole thing has needed such a shakeup for years, without getting it. We need a reason for Storm to be in love with her husband, instead of just having it outright stated repeatedly. We need to see some sort of growth in Wakanda. We need to see T'Challa not be an invincible superhuman all the time. We need Scot Eaton to always use this particular art style, because it looks AMAZING.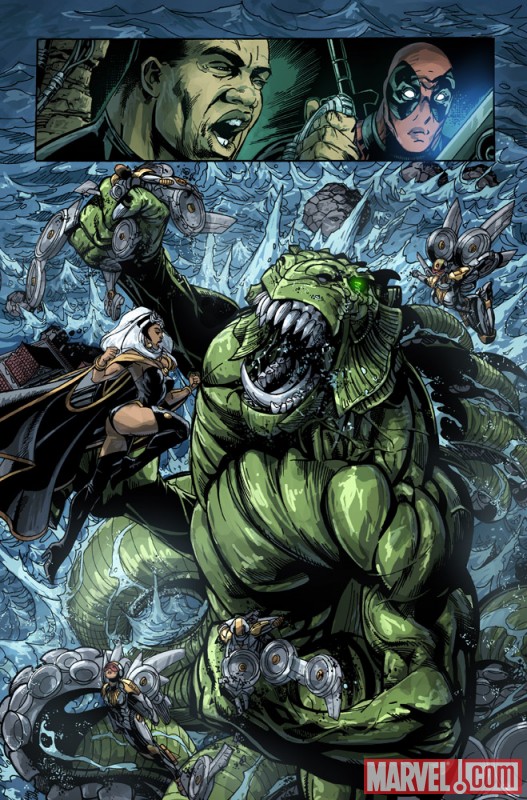 Instead of seeing Luke Cage and The Falcon turn up for no reason (although there is ALWAYS a reason to include the Falcon in your story. ALWAYS.) in the story, we've seen the X-Men and The Fantastic Four and most recently Deadpool turn up, as the series starts to connect with the rest of the Marvel Universe in a constructive way for the first time in what seems like forever. The interesting part though, is that the guest-stars are still continuing to appear even five issues into the six-issue miniseries. In this preview you'll see that War Machine shows up to rescue Storm (who still appears to be a damsel in distress, even though she is by miles the strongest character in the story) from a giant frog monster thingy. What interests us about this is how War Machine is slowly becoming the newest big-name character in the Marvel Universe. The last few characters we've had who were like this were Emma Frost and Deadpool - now it looks to be War Machine. Again, this comes from the movies more than anything else, but it's fascinating to see how War Machine appears in the story instead of Iron Man. They're basically the same figure in terms of abilities, but here we've got Rhodes instead of Stark.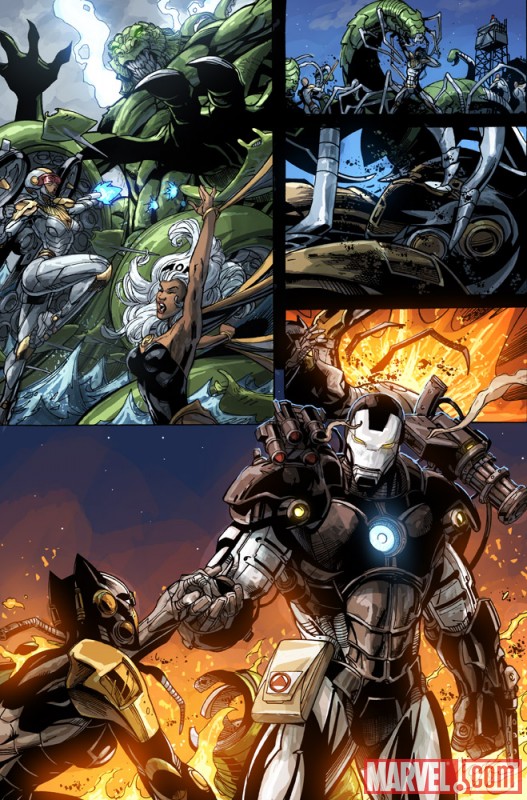 War Machine is also a part of Ed Brubaker's critically-acclaimed 'Secret Avangers' series, and has just started to recur in Matt Fraction's 'Invincible Iron Man'. After years of being a B-List character, relegated to brilliant appearances in Dan Slott and Hunky Christos Gage's 'Avengers: The Initiative', it appears as though finally we're seeing the character come into his own. Which makes it a shame that his own ongoing series - by Greg Pak - was cancelled so soon. But mark our words - it looks for sure that he'll be getting some more stories in the months to come. Mark them! And isn't it great that War Machine can turn up in Doomwar, even though he's performing a rescue which makes Storm look bad, but he can turn up and it doesn't look like the title is 'collecting' Black characters? That's progression! Hopefully it'll continue.