Amazing Spider-Man #638 is the first of the four part 'One Moment in Time' storyline, a much anticipated look into the events of 'One More Day'. Written and drawn by Joe Quesada with assistance from Paolo Manuel Rivera, the storyline will flash between past and present as it reveals what happened during Peter Parker and Mary Jane Watson's wedding. And Marvel have just released a cover by Joe Quesada for the issue, which riffs on a classic cover and adds a new element to the storyline as a whole.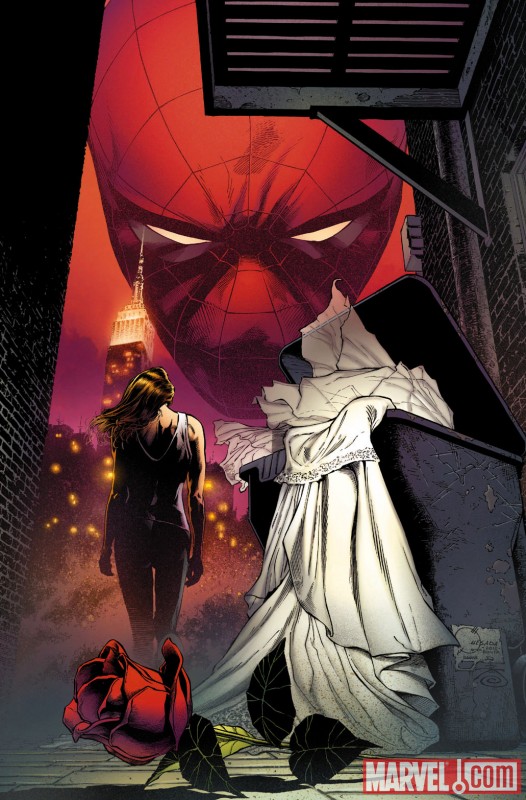 The image very clearly shows a giant disembodied Spider-Man head psychically ordering Mary Jane to throw her wedding dress into a bin. Why would a giant disembodied Spider-Man head want her to leave Peter? Is the giant disembodied Spider-Man head good or evil? Perhaps it is a version of Spider-Man from the future who has come back to stop the wedding before some terrible event happens in the future. At this
moment in time
(see what we did just then? Ha!) all we know is this: a giant disembodied Spider-Man head is psychically controlling Mary Jane Watson.