I hope that you see what I've done there. By cleverly combining the words "Pixie" and "picture", I have invented a wordplay. That's something you can cherish for the rest of the day, readers. The Comics Vanguard Difference.

Steven Sanders is one of our favourites, despite the fact he spells his name incorrectly - with a "v" instead of the professional "ph". Along with people like Steve Ellis, Stephanie Hans, Ryan Stegman and Skottie Young. And like all those artists, Sanders' sense of humour filters through into the art and gives it a unique edge. We all enjoyed his work in SWORD, tolerated a story about "Gorilla Man" and "Deadpool" because he was drawing it, and gasped as he changed his art style for an eight-page Wolverine story with Jason Aaron that one time. Well, now Steven Sanders has stretched himself once more, with a task which has broken many a lesser artist: he has done a drawing of beloved X-Men character Pixie.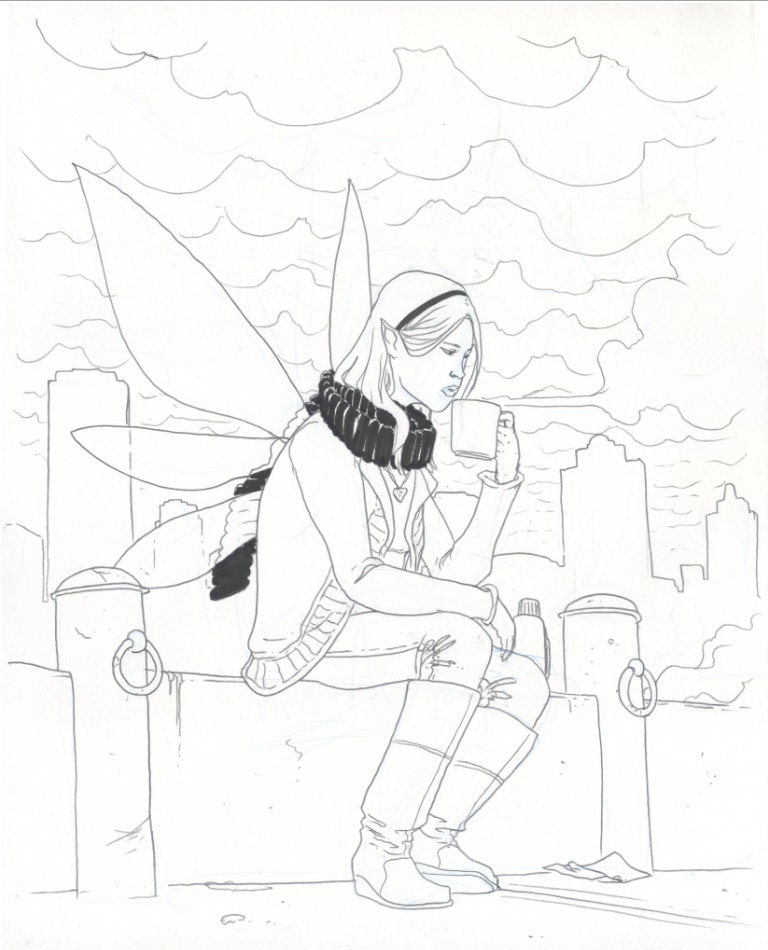 Pixie is one of our favourites. Uh, also. She's fun, flighty, Welsh and causes walking hallucinations. She's aces, more or less. And here we have a picture of her wherein her classic Vespa is unseen. Where her coffee is ambiguously daring you to guess if it's caffeinated or not. And where she's wearing a scarf. You can see that she's been smart enough to bring a flask with her - some of that classic Welsh wisdom, as we can attest to. For all we know, Pixie is currently sat on Aberystwyth Pier, and a marching band are just off-screen. In fact, that's what we're going to assume here. She's brought her coffee out early, because she didn't want to miss the Colliery Band perform.
You can buy this pixture!
It is available through Etsy
. It will keep your reassured during long dark nights of the soul. Hurray for the existence of this.