Laura Hudson's published her article on the depiction of several female characters during the DC Reboot
, focusing - of course - on Catwoman and Starfire. As you'd expect, it's a great article, well written and expressed. Hudson makes several scathing points against DC, and generally leaves them battered. And as she should, because the mainstream comic-publishers have struggled with female characters for years now, and largely failed to progress their standards.
However, in the final third of her article, when she turns her attention to Ron Marz's 'Voodoo' book, her argument overextends. She argues again that this sequence is another sign of the demeaning attitude that comics have towards women. All we've seen of Voodoo is one black and white page, which shows the character at a strip club - this page: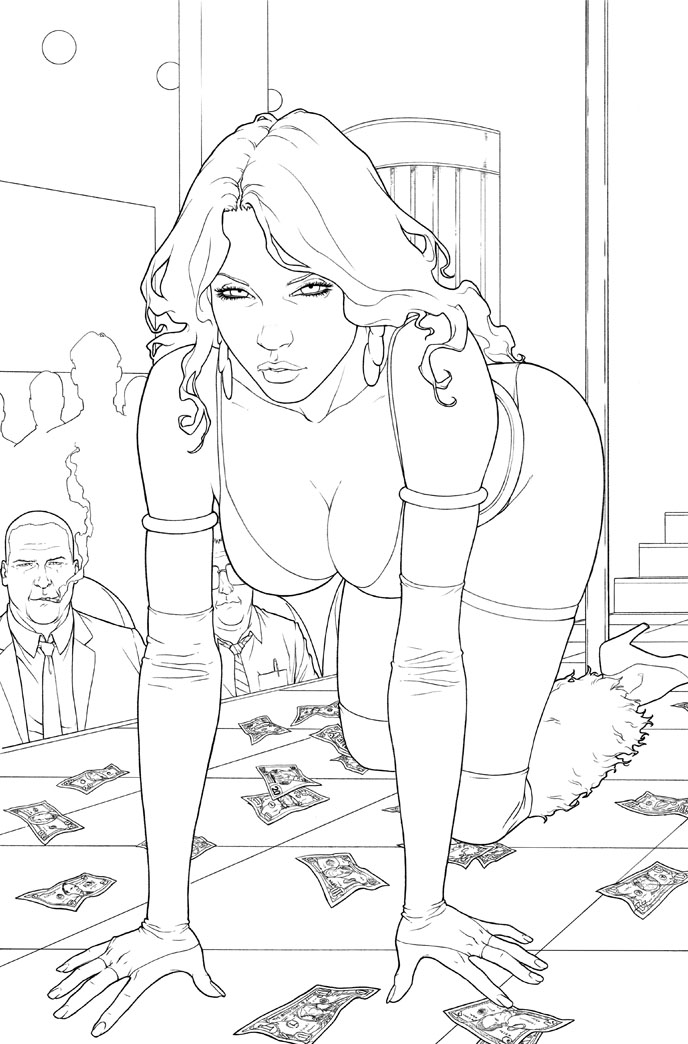 The context is apparent - the character is a former stripper, and this is her origin story - but it's still wrong to assume anything about the story at this point. Some of the strongest works of feminist fiction feature stripping, prostitution, or exploitation. And by the way, did you see how I just connected stripping with prostitution and exploitation? That's how easy it is for a writer to make you assume the worst about the adult industry.
It's unfair to assume that being a stripper is by definition a misogynistic role for a woman to have. Defining a woman - defining anybody - by their job is unfair, and prejudical. How many people actually get to have a job with self-definition? Not many. Most are working in offices, doing generic work with generic co-workers. To say that stripping is demeaning for women is what makes stripping demeaning. You can argue that any form of creative expression is demeaning in some respect - look at the ballet scenes of 'Black Swan' for example, or Stephanie Meyer's writing in 'Twilight'. We've not seen a word of Ron Marz's dialogue yet, and already people are pre-judging the title. And that's absolutely unfair. It assumes a lot about him as a writer, and it assumes a lot about the entire creative team.
But nothing is easier than picking holes in a somebody else's argument, guys, and we're not trying to give you the impression that we're totally okay with what's going on with female characters in comics. Hudson's article asks a lot of questions that DC won't be able to easily answer. There are too many female characters in comics who are defined by their objectification. For every Lois Lane, there are about twenty Star Sapphires, a Starfire, and a handful of Zatannas. It might be perfectly in-character for every one of the Star Sapphires to dress provocatively. There's nothing wrong with showing female promiscuity in a comic, as it is a part of the human experience - there are women who define themselves by their appearance, by their reaction to men, by their sexuality. The problem, and the main question which DC (and Marvel) need to provide an answer for, is:
why is the ratio of "slutty" women to "typical" women so staggered?